Mighty Epiphyte Consulting became an Oregon Benefit Corporation in early 2018.
Our purpose is helping businesses serve people and the planet as a force for good, leaving the world a better place.
MIGHTY EPIPHYTE VALUE PROPOSITION
To fully support entrepreneurs and small businesses in strong business fundamentals, improving and measuring social, employee, community and climate impacts and guiding those companies to certifications for Benefit through Benefit Corporations for Good and B Corp through B Lab assessments.
Do the work in a manner that is honest, transparent and measured.
Volunteer and donate in community.
Support local and high percentage of minority and/or social impact vendors, suppliers and organizations. Dedicated to reaching to the margins first! Business is activism in 2020 and beyond.
Value – leave a lesser impact that is negative and a greater impact that is positive. In 2021 do more for education, outreach and discussion through the platform Advocateur to discuss issues while Mighty Epiphyte Consulting supports businesses.
2020 Summary:
2020 is a year to remember for many reasons, each very personal to everyone. Mighty Epiphyte Consulting is dedicated to helping founders grow with a focus on building and improving social and environmental impacts. When a company is known for being values driven, this is how people reach each other and help make the world better through uplifting People, Planet and Profit with Purpose! In my consulting I seek to learn details about the wants and business focus of the leadership team and employees, the stakeholders and customers. As a member of the team, I am a guide, a connector, collaborator and catalyst to lead the company to forward thinking impacts while providing tools and templates for tracking, certifying and preparing benefit reports.
2020 changed in person volunteering and events. In addition to the year to year consistent education, volunteering and philanthropy, 2018 through 2020 were years to focus on Anti-Racism Practice and Diversity, Equity and Inclusion training and practice that will be ongoing throughout my lifetime. Learning leads to action and activism and I am devoted to it.
Goals for 2021
Anti-racism is an ongoing journey of learning, engaging, activism and making change. This is a lifelong endeavor.
Continue the volunteering, donations and community support
Increase outreach in community, including supporting vendors and partners with Diversity Equity and Inclusion
Support Benefit Corporations for Good BCFG in gaining more certifications
Serve clients throughout the US. Become B Corp certified
Volunteering in 2020
White Bird Board Member 2017 – present
Golden Leaf Education Foundation Board Member – 2012 to Present
Co-Founder LinkedIn Local PDX – 2018 to present
Volunteer hours 2020 – 120 hours (on file)
Donations 2020 – $3728.00 including 1% for the Planet and 4Ocean (consistent annual donations) and several local donations (on file)
I volunteer for organizations that support social enterprise, education, human rights, animal rights and environment. Volunteer passions include leading events and travel teams with purpose.
Sustainability Efforts
Working from home office

Paperless when possible
Composting
Reduction of plastic and single use items
Use of public transportation and bicycle
Member of North West Environmental Institute NWEI Eco Challenge
Organic gardener – Backyard Habitat Certification in progress
Focus food shopping on local, sustainable
Meat purchases local, 100% grass fed only, restoration agriculture for carbon drawdown
Energy saving lights and heating
Support companies that have eco friendly solutions and products, buy those products and share with others
Public Speaking & Writing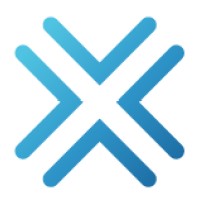 LocalX Live with Anna McAfee of LinkedIn Local. Topic – Working toward Diversity. September 2020
Blog writing – Leadership, Social Impacts, Advocacy
Podcast: Support for Businesses, VidMark with Bryan Cargill – July 2020
Advising, Educating and Mentoring
Business advisor and instructor for the Small Business Development Center Encore and Solo Business Builder and Global Trade Management programs
PSU MBA students mentor
Support for Benefit Companies and those who aspire. Organizations
Benefit Corporations for Good
GlobalPDX
B Local PDX
LinkedIn Local PDX – Bridge City Entrepreneurs
Oregon Entrepreneur Network OEN
Conscious Capitalism
Vendors and suppliers
Canvas Host – B Corp Host
Waterlink Web – Woman owned, philanthropic, volunteering, office is also Certified Backyard Habitat
Tropical Salvage
Cycle Dog
Education
Business of Social Innovation Certificate – Portland State University 2015
Masters of International Management – 2014
Human Centered Design, IDEO 2015
Working Toward Woke, ongoing cohort for Diversity, Equity and Inclusion 2018-2019
AIM for Impact Business Coaching – Trudi Lebron 2020
Equity Centered Coaching Collective – Trudi Lebron 2020 to 2021
Manifestation and Anti-Racism Practice – Trudi Lebron. 2020 to 2021
Check your Privilege, Myisha T. Anti-Racism training 2020
Extra through side hustle Real Estate Education:

Earth Advantage + ADU Certification 2018
Diversity in Housing Certification 2019
Green Real Estate 2019
Seniors Real Estate Specialist – 2019
Living with Diversity – 2020
Thank you,
with respect and gratitude,
Kim Allchurch Flick MIM
Kim Allchurch-Flick, MIM, Founder of Mighty Epiphyte Consulting #mightyadvocate | @mightyadvocate | mightyepiphyte@gmail.com
Many thanks to Tom Hering and Mary Ann Harmer of Benefit Corporations for Good
View the printable version of our 2020 Benefit Report — 7-page PDF